2 weeks before the CMP service rifle matches at Camp Perry is the NRA Pistol Championships.
The Phoenix Rod & Gun Club put the Arizona Pistol team there too!
Here is their write up of the trip:
https://phoenixrodandgun.org/node/7371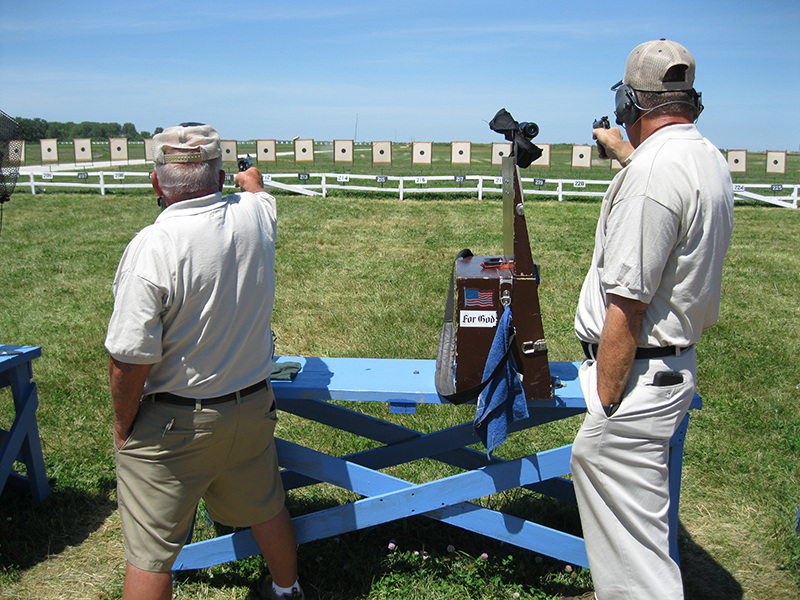 NRA style "Conventional Pistol", called "Bullseye", is fired standing, one-handed, at 25 and 50 yards, slow fire and 2 kinds of rapid fire (5 shots in 20 sec for timed fire, 10 sec rapid fire). There are stages for .22 only, .45 only and an any-centerfire stage. You have to focus on your front sight or dot and squeeze the trigger without the rest of your hand moving....
Rio Salado and PRGC both have casual bullseye leagues and PRGC hosts all the registered matches and championships.
PRGC will be holding a beginner's clinic on Saturday 28-Sep-19!
http://arizona-rifleshooting.com/Bullse ... -2019.html
Post, PM or email if you have questions!
Poole
http://arizona-rifleshooting.com